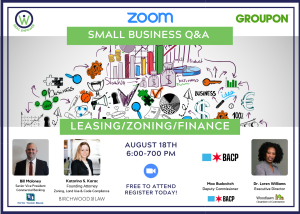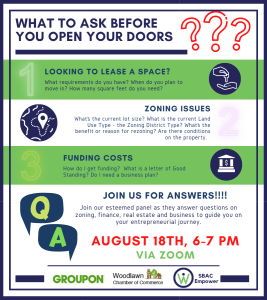 WHAT TO ASK BEFORE YOU OPEN DOORS???
LOOKING TO LEASE SPACE?
What requirements do you have? when do you plan to move in? How many square feet do you need?
ZONING ISSUES
What's the current lot size? What is the current Land Use Type – the zoning district Type? what's the benefit or reason for rezoning? Are there conditions on the property
FUNDING COSTS
how do I get funding? what is  a letter of Good standing? Do I need a business plan?
JOIN US FOR ANSWERS!!!!
Join our esteemed panel as they answer questions on zoning, finance, real estate and business to guide you on your entrepreneurial journey