What is one resource to help black-owned businesses succeed?
To help Black-owned small businesses continue to succeed, we asked CEOs and business leaders for their best tips. From looking into local chapters of Black Business Association to the Black Owned Everything website, there are several resources that can help the continued growth and success of Black-owned small businesses for years to come.
Here are nine resources to help Black-owned small businesses:
Local Chapters of Black Business Association
Black Founders
National Minority Supplier Development Council
Minority Business Certifications
U.S Small Business Association
Minority Business Development Agency
Black Owned Everything
Small Business Empowerment Program
Coalition to Back Black Businesses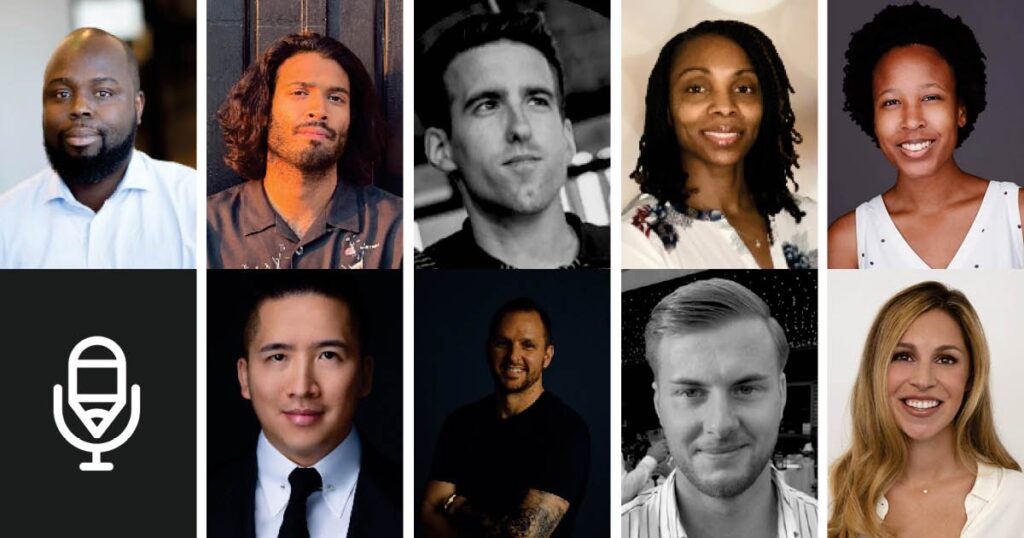 Black Business Association
If you have not already joined, look for a local Black Business Association. The largest and original one is located in Los Angeles, but there are chapters across the US. Its main focus is to help improve access to contracting and procurement opportunities for Black-owned businesses. They have many events, funding, and helpful guidance for business owners.

-Derin Oyekan, Reel Paper
Black Founders
One resource to help Black-owned businesses succeed is the organization Black Founders. It is an organization that aims to empower Black entrepreneurs and provide them with access to mentorship, funding, and advice. It's a great resource because it places an emphasis on technology entrepreneurship, an area where Black entrepreneurs have been severely underrepresented in past years.

-Ajay Mehta, Birthdate Co.
National Minority Supplier Development Council
The National Minority Supplier Development Council is a corporate member group dedicated to expanding business prospects for certified minority-owned businesses. It manages the Company Consortium Fund, a nonprofit business development program that provides financing and business consultancy services to its members' businesses.

-Eric Rohrback, Hill & Ponton
Minority Business Certifications
Minority business certifications help Black-owned businesses succeed because it increases the likelihood of the business receiving contracts from large corporations. Gaining this type of certification gives minority business owners the competitive edge they need to compete with well-established entities. In addition, it also allows them to benefit from public and private programs that can help their business succeed financially.

-Annette Harris, Harris Financial Coaching
U.S Small Business Association
The U.S. Small Business Association is a valuable resource for all things small business-related. Many times, I think, the SBA is only recognized for its SBA loan opportunities. Nonetheless, the SBA is also a learning platform with information about starting, maintaining, and growing small businesses. Not to mention, it has specific resources for veteran, women-owned, and Black-owned businesses. The SBA is the perfect starting point for entrepreneurs who need guidance to get over the first few hurdles.

-Desiree Cunningham, Markitors
Minority Business Development Agency
A great resource for Black entrepreneurs is the Minority Business Development Agency (MBDA). This agency is a part of the Department of Commerce and there are locations around the country. The MBDA plays an important role in helping Black business owners by providing guidance on how to make export-ready products and get funding.

Tri Nguyen, Network Capital
Black Owned Everything
Black Owned Everything is a unique resource to help you market your Black-owned business. The organization has a popular Instagram account and you can apply to be featured on their page. This helps give your business publicity and exposure on a national level.

-Craig Carter, Jack Mason
Small Business Empowerment Program
The Small Business Empowerment Program is sponsored by Operation Hope. The 12-week training program is designed for entrepreneurs and small business owners in low-income neighborhoods. This program offers business training and financial counseling with lending services. By partnering with more than 25 direct lenders across the country, Operation Hope provides access to a wide range of small business lending options. In addition, participants can access business services, training, and other resources.

-Oliver Andrews, OA Design Services
Coalition to Back Black Business
One resource that is doing a lot to help Black-owned businesses is the Coalition to Back Black Businesses. This organization gives grants to Black-owned businesses with employee sizes 3-20. If you are just starting your Black-owned business, definitely apply for a grant from this organization.

-Lauren Picasso, Cure Hydration
The article is courtesy of Markitors